The Legacy of the Reformation After 500 Years
When: Wednesday, Oct. 25th, 12pm-1pm, with lunch reception to follow
Where: Wolf Auditorium, McNeil Center for Early American Studies
Co-sponsored by the Wolf Humanities Center, the Program for Research on Religion in Urban Civil Society (PRRUCS), Global Medieval Studies, the Department of History, and the McNeil Center for Early American Studies at the University of Pennsylvania.  
To mark the 500th anniversary of the Reformation, the Collegium Institute presents a keynote lecture by Carlos Eire, the T. Lawrason Riggs Professor of History and Religious Studies at Yale University and author of the recent monograph, Reformations (Yale, 2016). Professor Eire's lecture will be followed by a comment from Professor Margo Todd, Walter H Annenberg Professor of History at Penn, and conclude with a luncheon reception.
Please RSVP HERE to reserve your seat for the lecture and luncheon.
Please direct any questions to elife@sas.upenn.edu.
---
Speakers:
PROF. CARLOS EIRE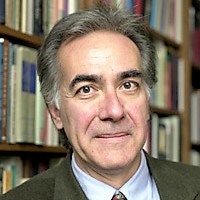 Dr. Carlos Eire is the T. Lawrason Riggs Professor of History and Religious Studies at Yale University. His research and teaching converge upon the social, intellectual, religious, and cultural history of late medieval and early modern Europe, with a strong focus on both the Protestant and Catholic Reformations; the history of popular piety; and the history of death. He is the past president of the Society for Reformation Research and the author of War Against the Idols: The Reformation of Worship From Erasmus to Calvin (1986); From Madrid to Purgatory: The Art and Craft of Dying in Sixteenth Century Spain (1995); A Very Brief History of Eternity (2010); and co-author of Jews, Christians, Muslims: An Introduction to Monotheistic Religions(1997). He has also ventured into the twentieth century and the Cuban Revolution in the memoir Waiting for Snow in Havana(2003) which won the National Book Award in Nonfiction (2003) and was translated into more than a dozen languages.
PROF. MARGO TODD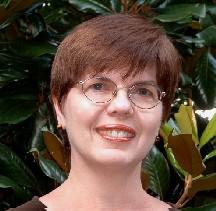 Dr. Margo Todd is Walter H Annenberg Professor of History, specializing in early modern English and Scottish history and in the culture of Reformed (Calvinist) protestantism in Britain and early America. Her books include Christian Humanism and the Puritan Social Order, Reformation to Revolution: Politics and Religion in Early Modern England, The Culture of Protestantism in Early Modern Scotland (winner of the Longman-History Today Prize and the Scottish History Book of the Year Award), and most recently an edition of the Kirk Session Books of Perth, 1577-1590. She has held fellowships from the John Simon Guggenheim Memorial Foundation, the National Endowment for the Humanities, and the American Council of Learned Societies, among others, and is a Fellow of the Royal Historical Society. In 2016-17 she will be the Fletcher Jones Foundation Distinguished Fellow of the Huntington Library in San Marino, California.